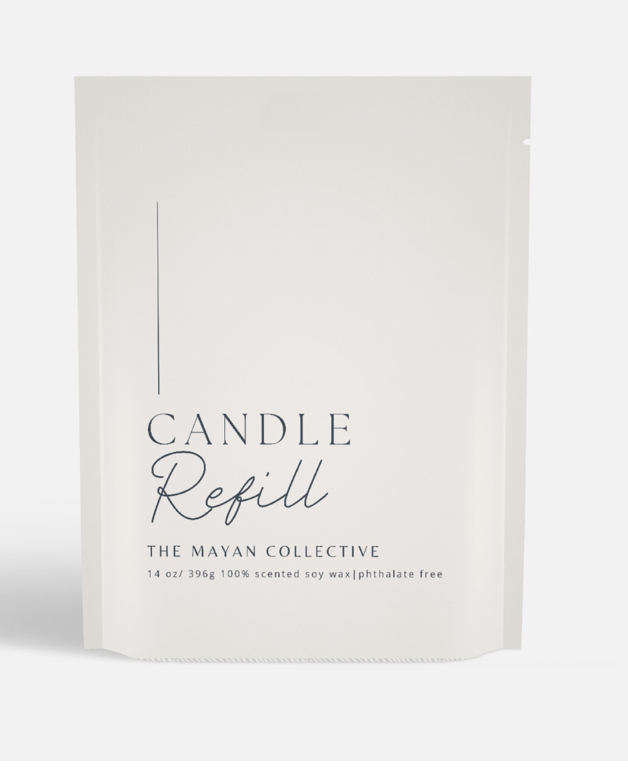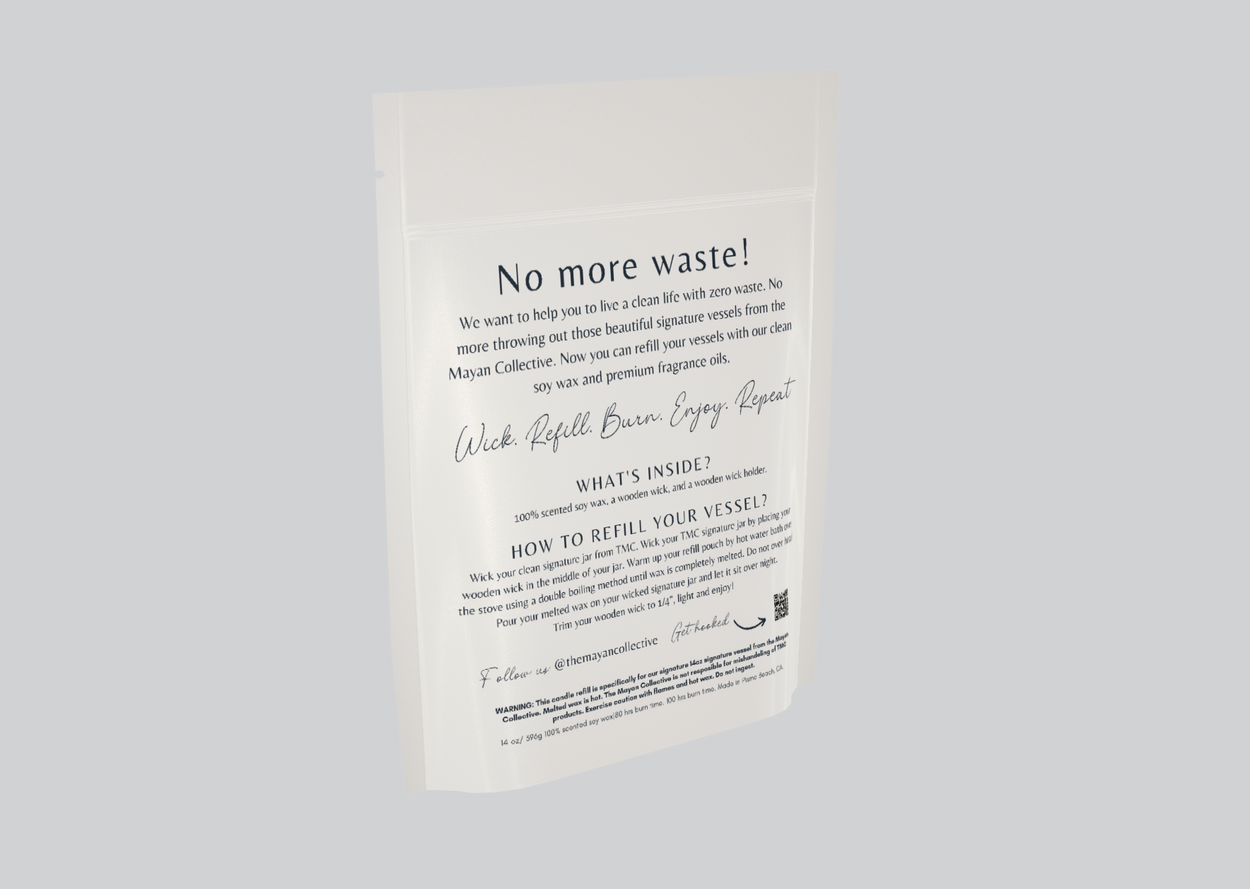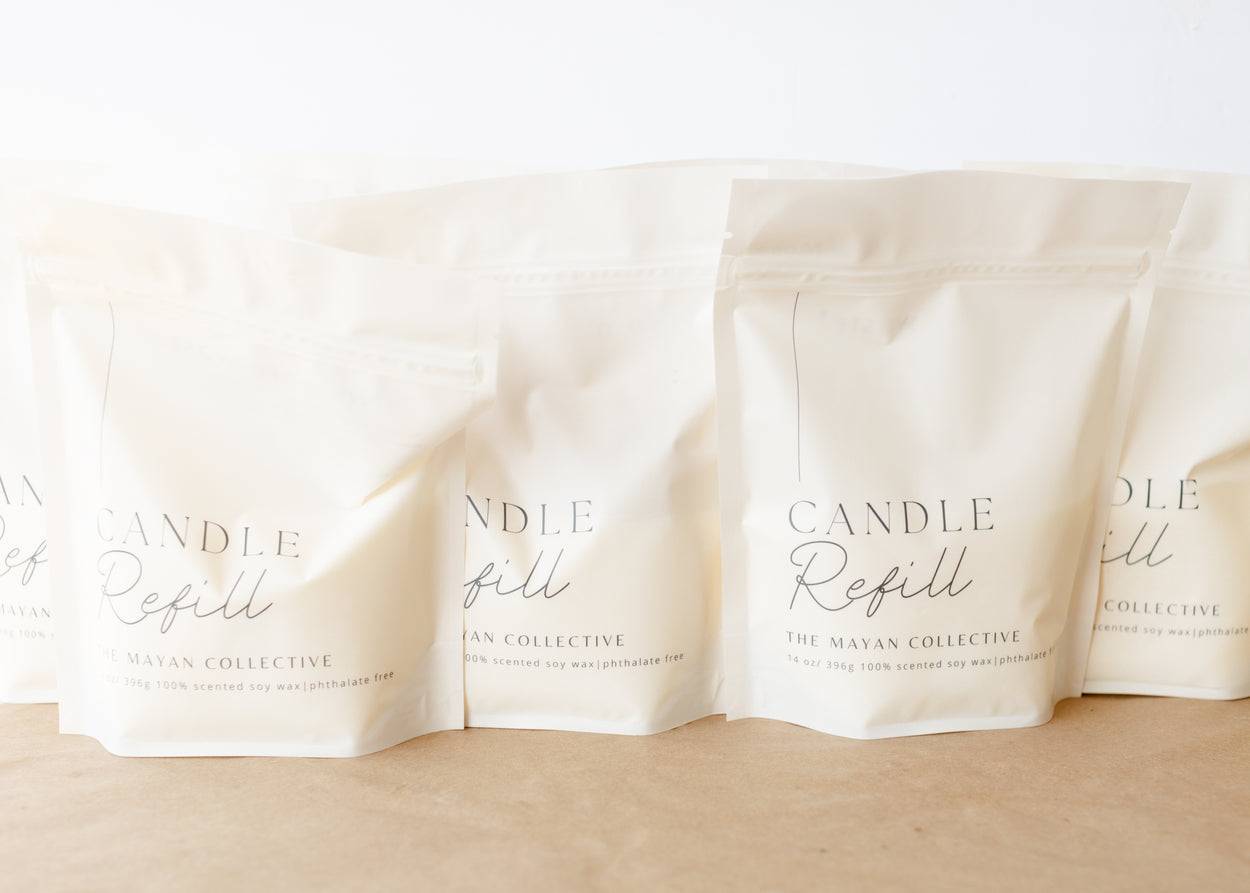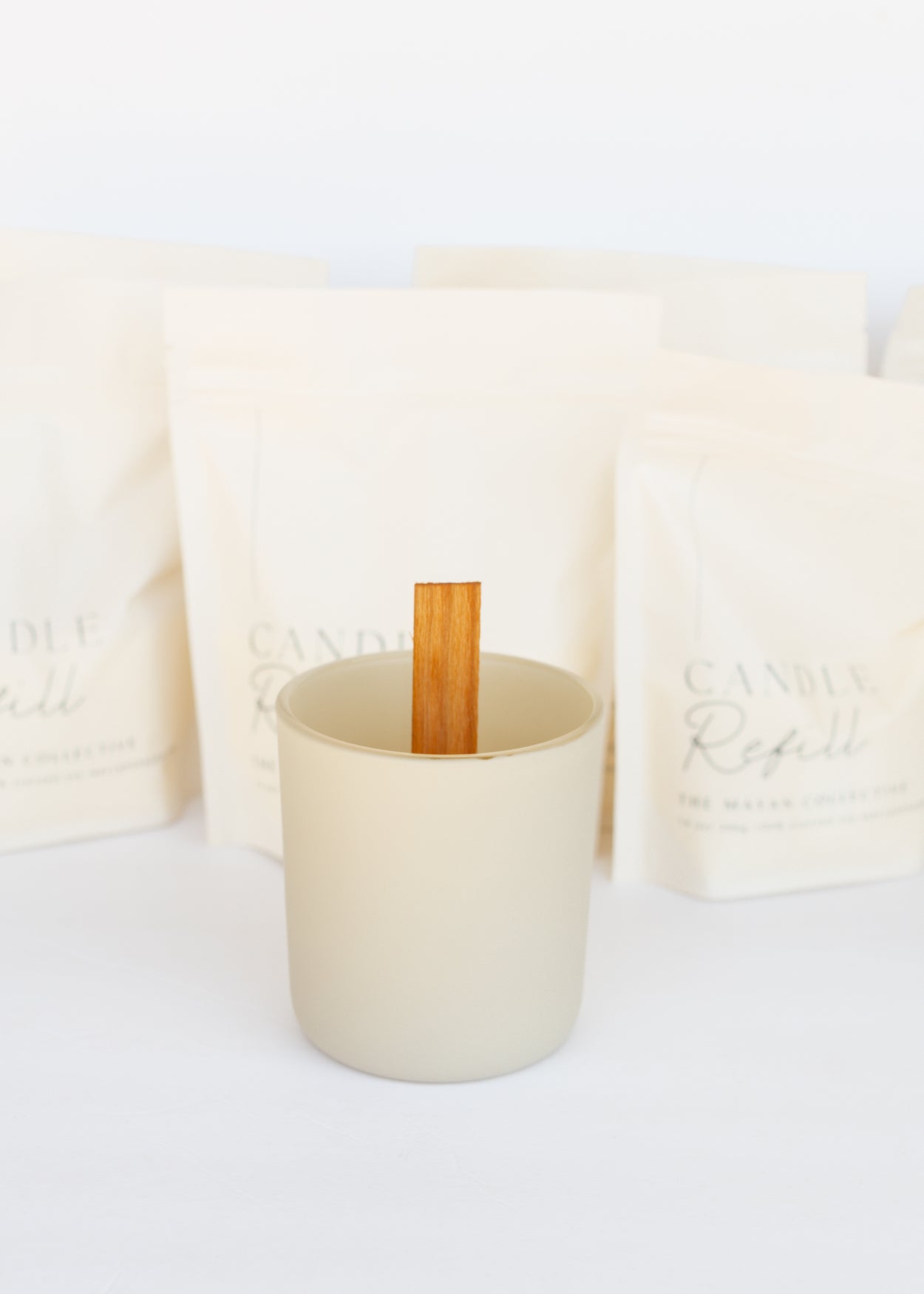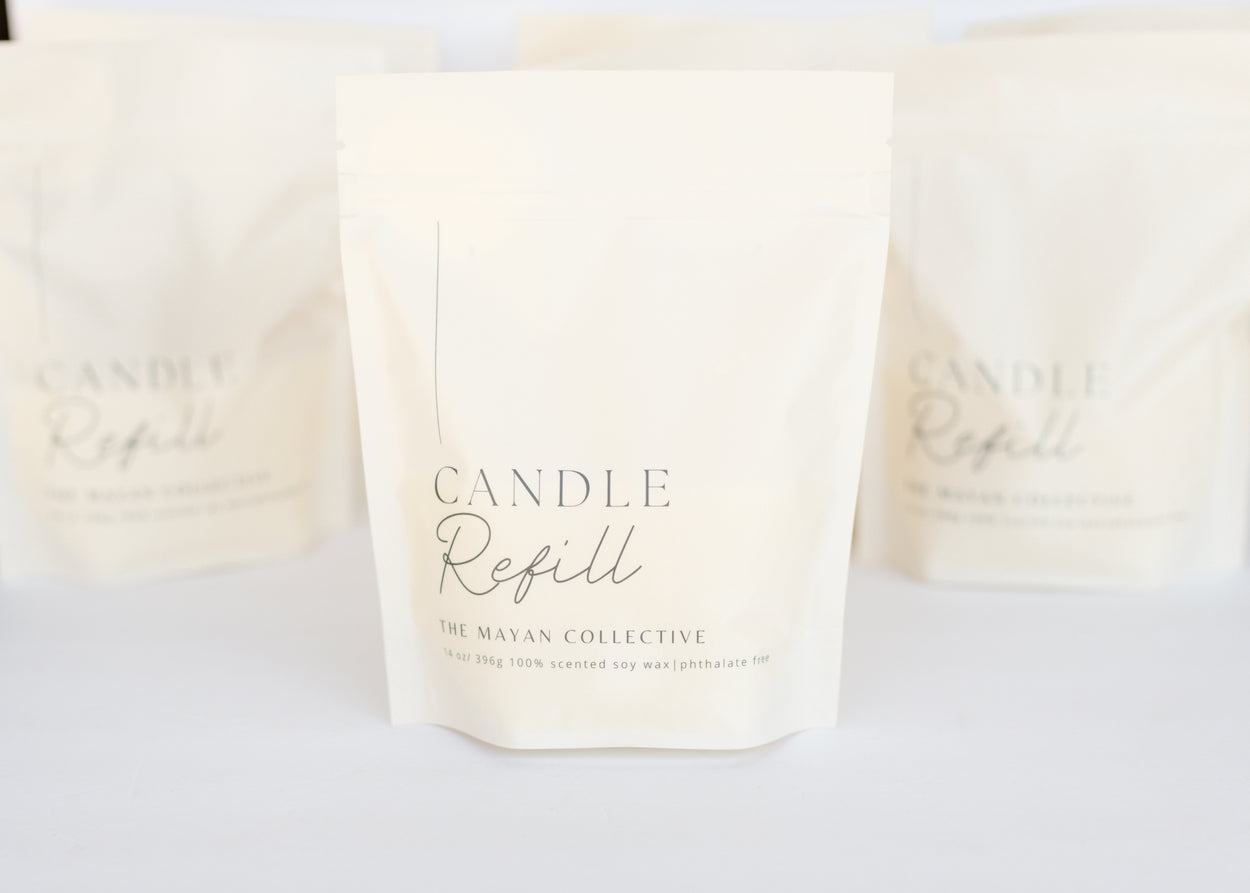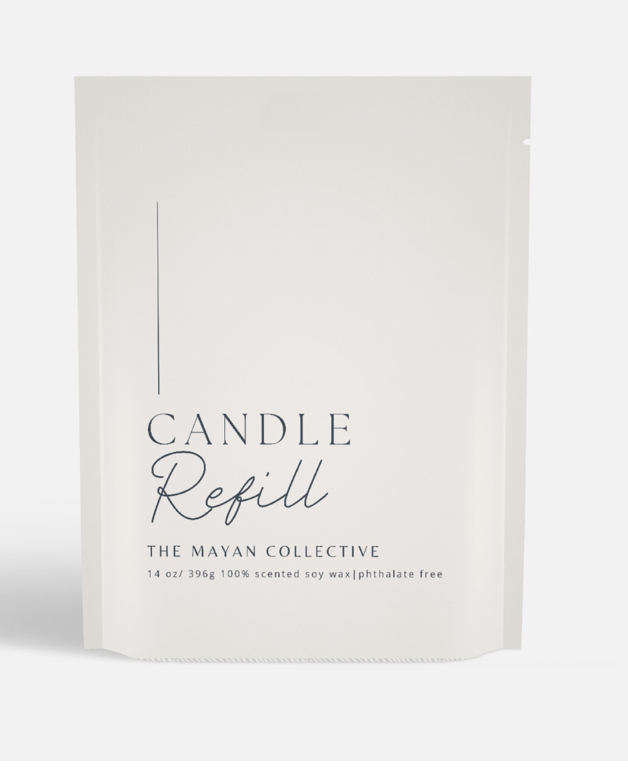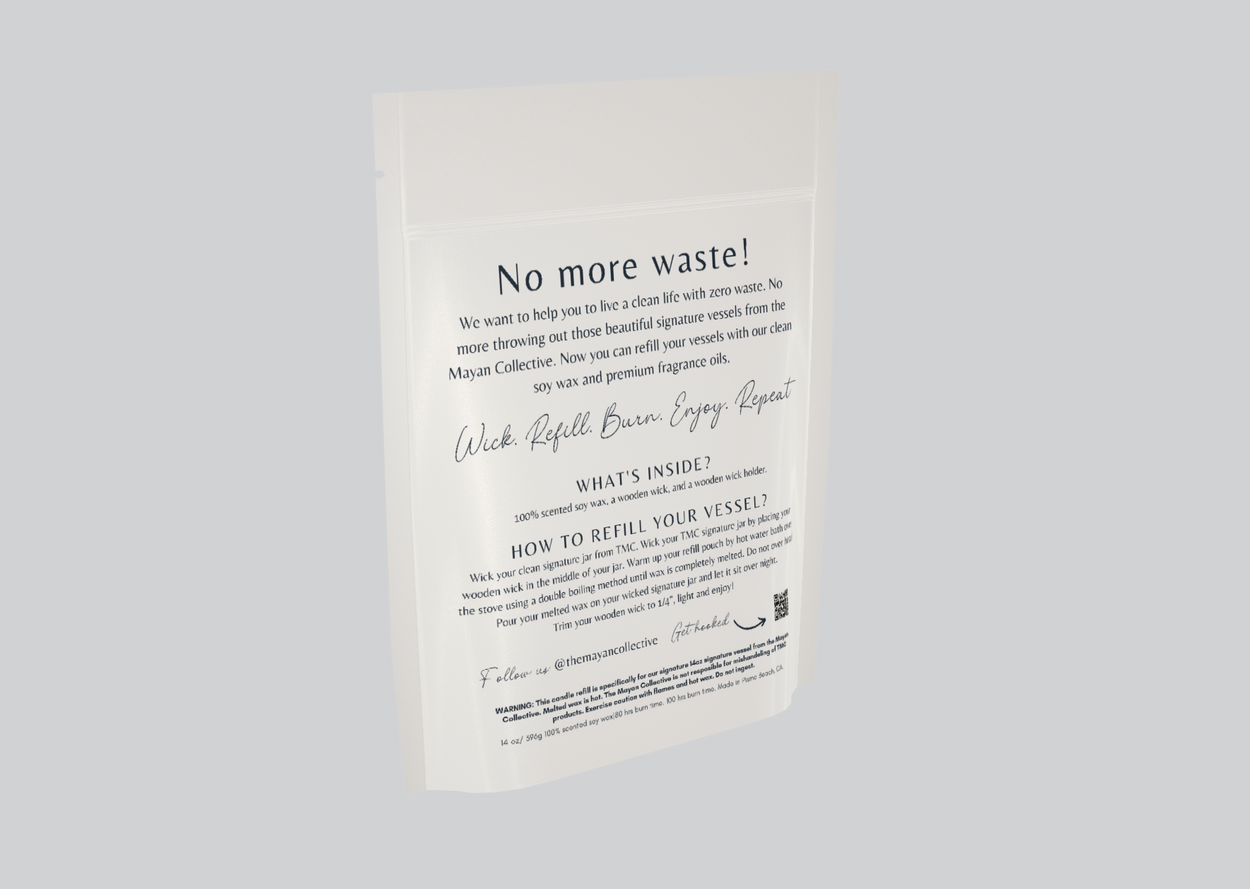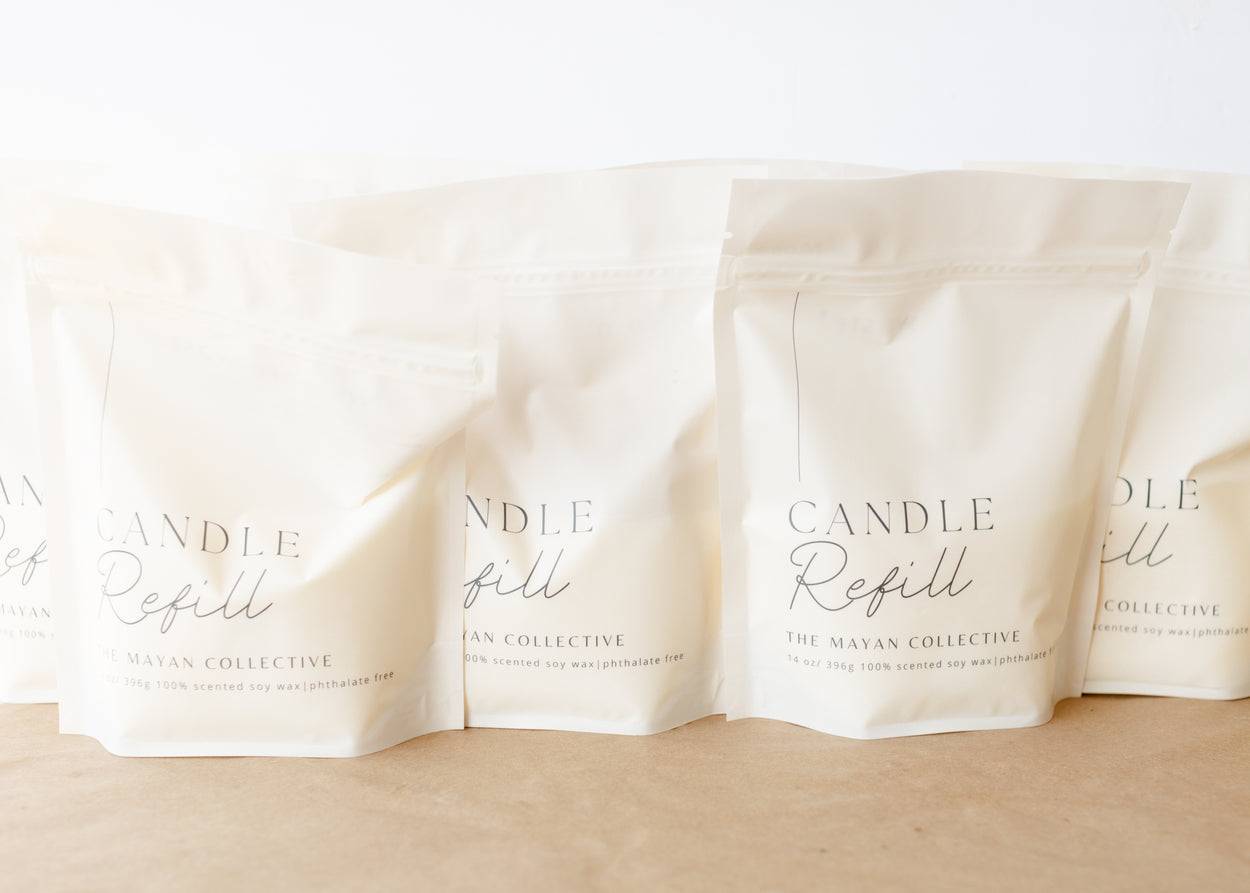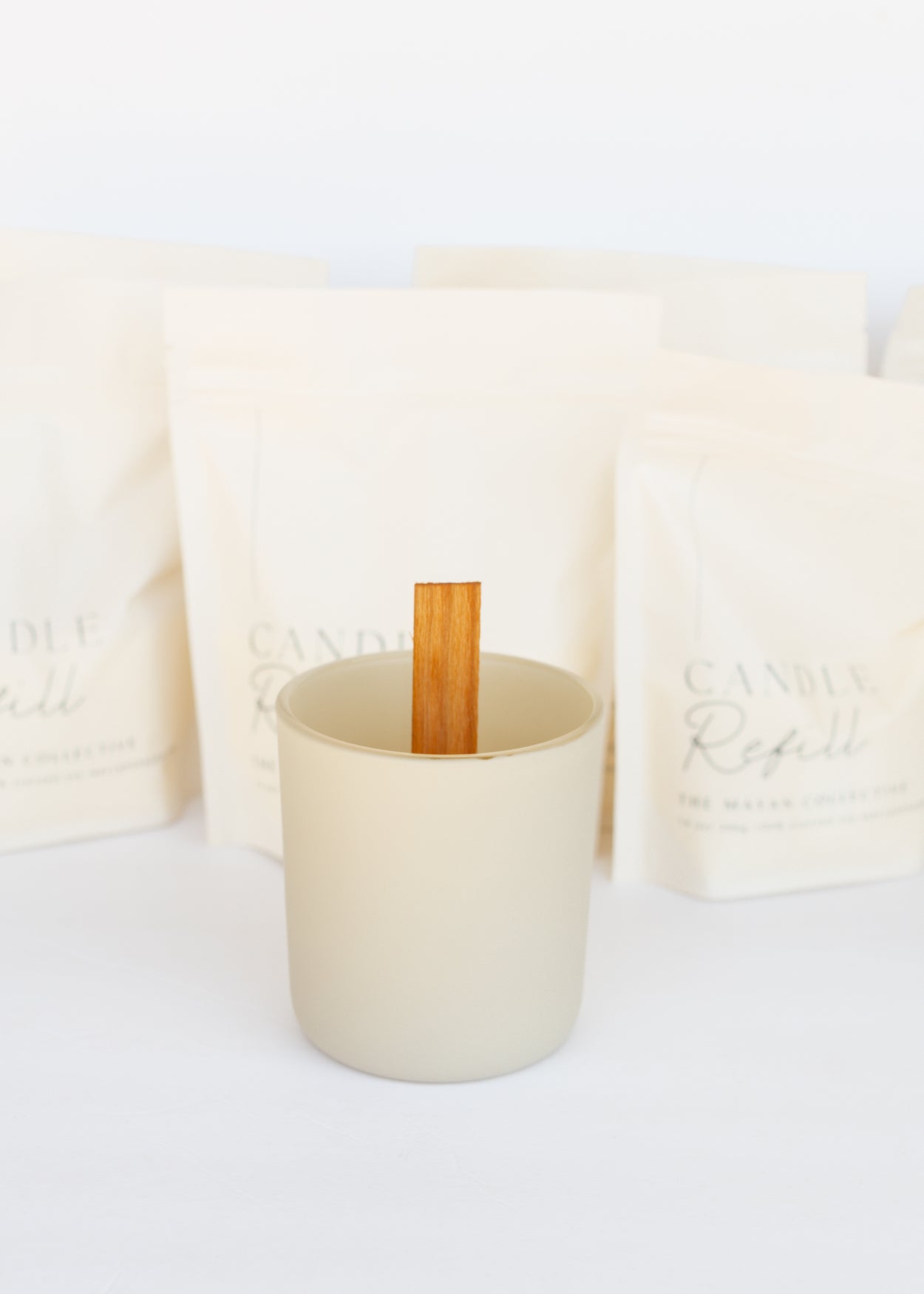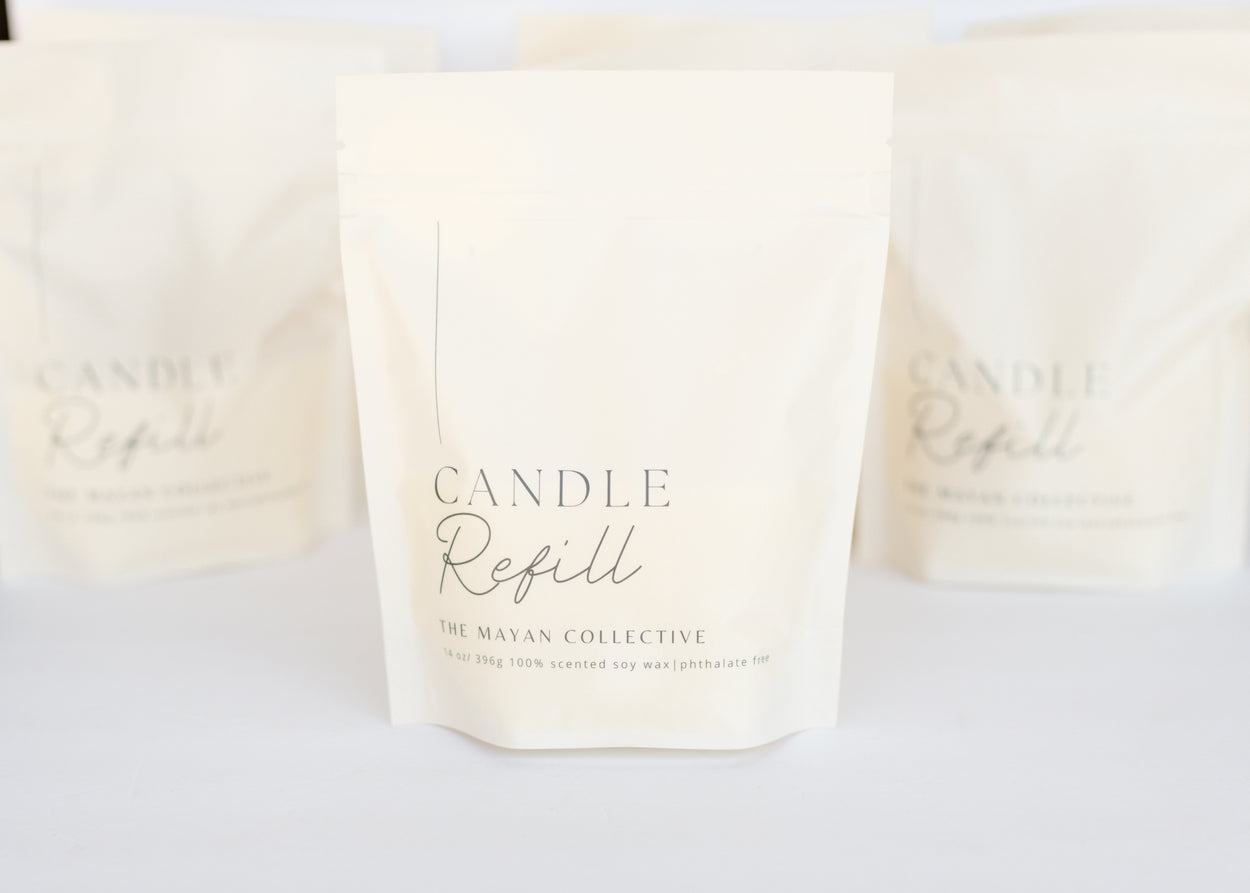 No more waste!
We want to help you to live a clean life with zero waste. No more throwing out those beautiful signature vessels from the Mayan Collective. Now you can refill your vessels with our clean soy wax and premium fragrance oils.
What's inside?
100% scented soy wax, a wooden wick, and a wooden wick holder.
How to refill your vessel?
Warm up your refill pouch with hot water bath over the stove using a double boiling method until wax is completely melted. Do not over heat! Wick your TMC signature jar by placing your wooden wick in the middle of your jar. Pour your melted wax on your wicked signature jar and let it sit over night. Trim your wooden wick to 1/4", light and enjoy!
WARNING: This candle refill is specifically for our signature 14oz signature vessel from the Mayan Collective. Melted wax is hot. The Mayan Collective is not resposible for mishandeling of TMC products. Exercise caution with flames and hot wax. Do not ingest. This candle refill only works for a the Mayan Collective Signature vessel or a container that is 3" in diameter.