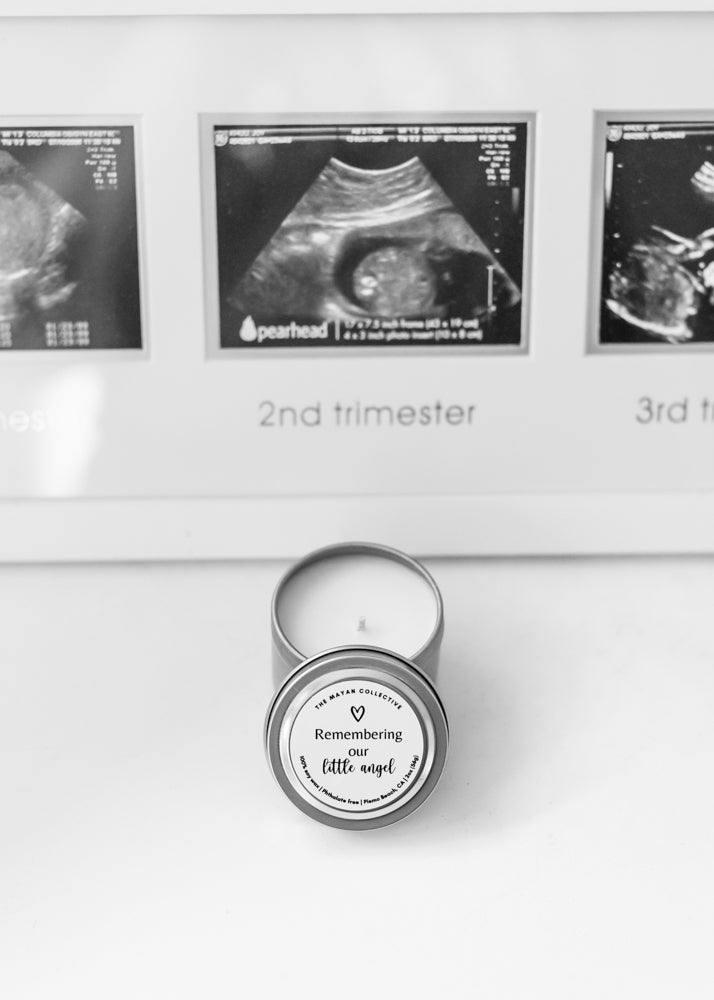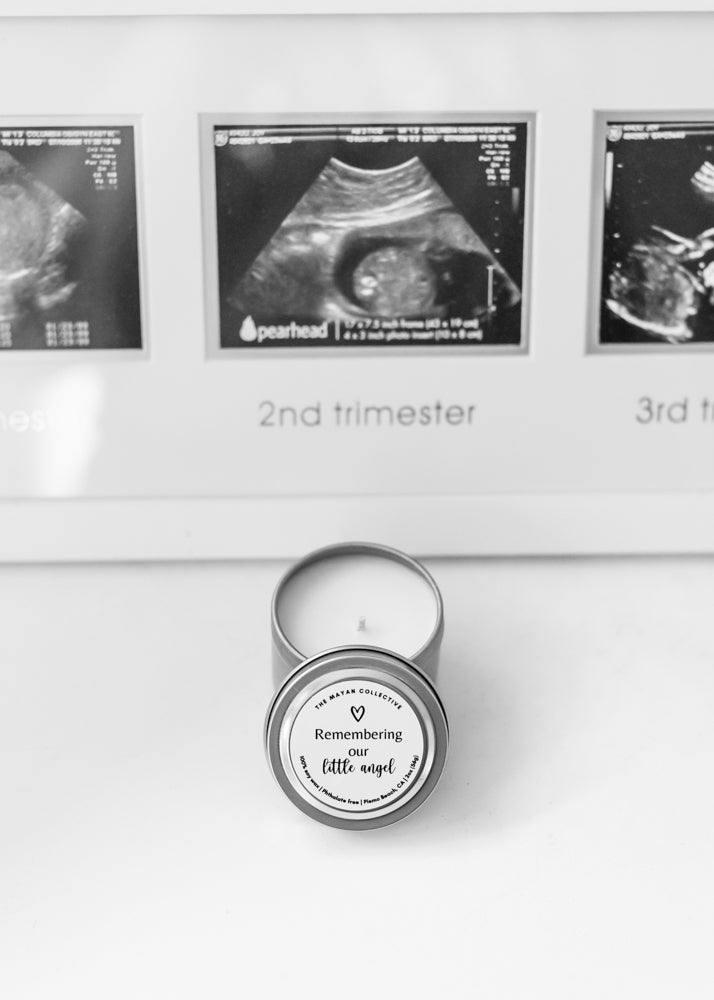 Remembering Our Little Angel
I'm sorry our Angel candles sold out. 

* Angel candles will be Shipped October 1st! use code MYANGEL on check out to get a free angel candle
We hope to hear some of your stories. It can help other mamas that have gone through losing a baby  

As many know October is Pregnancy and Infant Loss Awareness Month. Many parent love to light a candle in memory of their beautiful baby.
If you lost a child to still birth, miscarriage many other cause at any point during pregnancy or infancy, please grab a little candle in memory of your sweet baby.
It's a gift from us to you. We'd like to limit ONE per person but feel free to buy more if you want to gift one to someone else.
Candle Scent:
Sweet Vanilla & Amber
Phthalate FREE - No chemicals - No Dyes - No Additives
Wax:
100% wax soy. Wax is from US.
Size: 2 oz